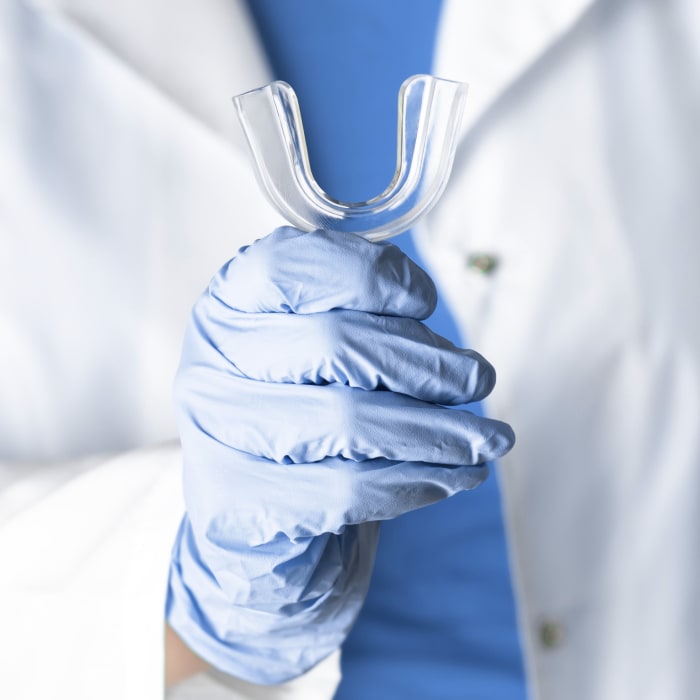 What Are Mouth Guards?
Maintaining good oral health is more than just brushing and flossing. For those of us who play sports, who clench or grind our teeth, or who snore, dental appliances can help preserve and protect our oral structures, and the health of our whole bodies.
Mouth guards offered at Centre Dentaire Familial Ste-Dorothée are used to help protect the health of your oral cavity.
Sports Guards
Any physical activity carries a risk of injury to the head, teeth or jaw. Although mouth guards protect against injuries, they also reduce the risk of tooth fractures, tooth loss, and especially concussions.
Night Guards
If you grind your teeth during sleep, a mouth guard will help protect your teeth from damage. If you clench your jaw, a mouth guard will also help prevent you from clenching and provide pain relief.
New Patients Always Welcome
Looking for a dentist in Laval? We're happily accepting new patients at our dental clinic! Contact us to get started today. 
Hours
Monday:

08:30 am - 06:30 pm

Tuesday:

08:00 am - 06:00 pm

Wednesday:

08:00 am - 06:00 pm

Thursday:

08:00 am - 06:00 pm

Friday:

Closed

Saturday:

09:00 am - 03:00 pm

Sunday:

Closed
Quick Links